5 Bumbling Bosses Who Lost Everything
1

A Turkish Businessman Paid Millions To The French Defence Minister (Who Was Just A Guy In A Rubber Mask)
One day, you receive a Skype call, and it's from someone totally unexpected. It's your country's Minister of Defence (if you're in the US, that would be Secretary of Defense Mark Esper, unless he's been replaced for disloyalty by the time this is published). He appears to be sitting at his official desk in his official office, and he has an official request for you. Islamic terrorists have kidnapped journalists, and the government can't violate policy to pay the ransom. Do you step up, make the payment, and be a hero?
Of course you don't. You're too smart for that. The story sounds absurd to you. The idea makes no sense, and the face on the supposed government official looks suspiciously like a silicone mask. But most of all, you don't send the money because you don't have any money. Plus, you're nowhere important enough for someone like that to reach out to you anyway.
Other people, however, have plenty of money and are plenty important. So when Israeli con artist Gilbert Chikli contacted them, posing as French Minister of Defence Jean-Yves Le Drian, this was a validation of their role in the world. The president of Gabon was not fooled, and nor was the archbishop of Paris, the King of Belgium, or a French AIDS charity. But the Aga Khan, who's led Shia Islam for over 60 years, was fooled. So were several business executives whose names have been kept private.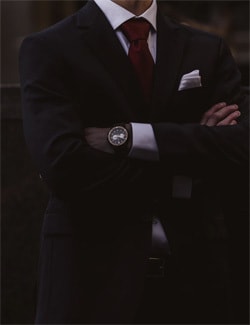 Ali Morshedlou/Unsplash
You know that one business guy you really hate? Let's say he was fooled.

One businessman, though, was conned for more than everyone else combined. Turkish auto magnate Inan Kirac was tricked into paying some $60 million in 2016. On one hand, this guy was paying money in the hopes of saving reporters' lives, so he has to be one of the most honorable multi-million-dollar con victims in the history of multi-million-dollar con victims. But on the other … c'mon, how can you not laugh at anyone who'd fall for this scam? This guy should be excommunicated from the entire automotive industry. Selling cars means you're supposed to con other people, not get conned yourself.
Follow Ryan Menezes on Twitter for other stuff no one should see.